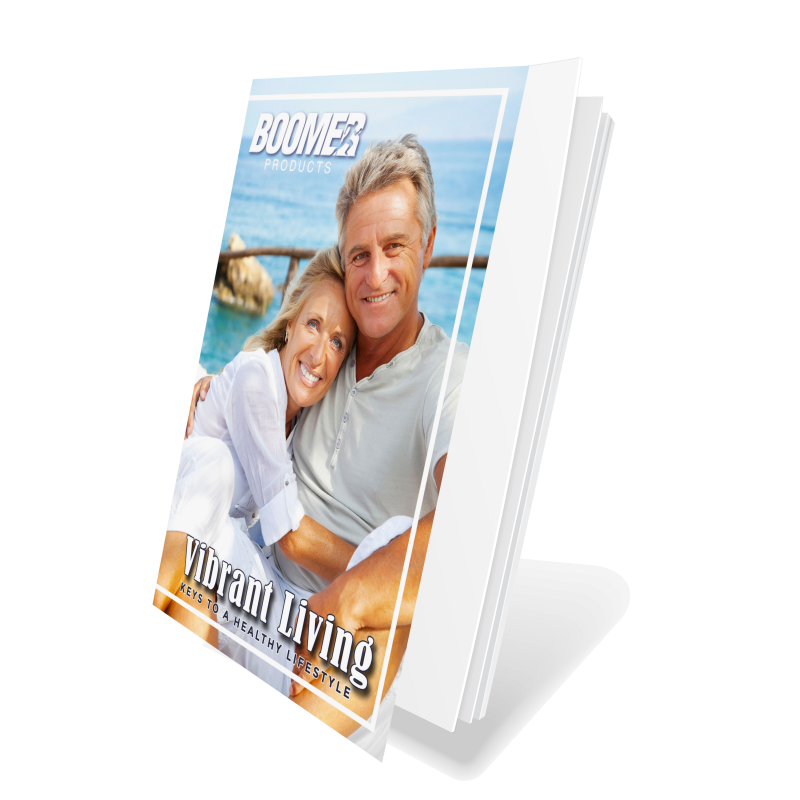 Vibrant Living Handbook
"I have been taking the Boomer products for over five years. With that said, I do not miss taking them every morning. My age is 83, and I feel great." - Doug A. - Verified Purchaser Review
---
Vibrant Living - Keys to a Healthy Lifestyle

In this booklet, we have assembled a collection of techniques based on the most current scientific information to help you improve your quality of life and achieve optimal levels of health.
Included are Healthy and Delicious Recipes, Health Tips and the "Do's and Don'ts of Diet" and descriptions of all of our current products.

Use this book to ease into your new healthy lifestyle by applying the methods in this book to your everyday life.