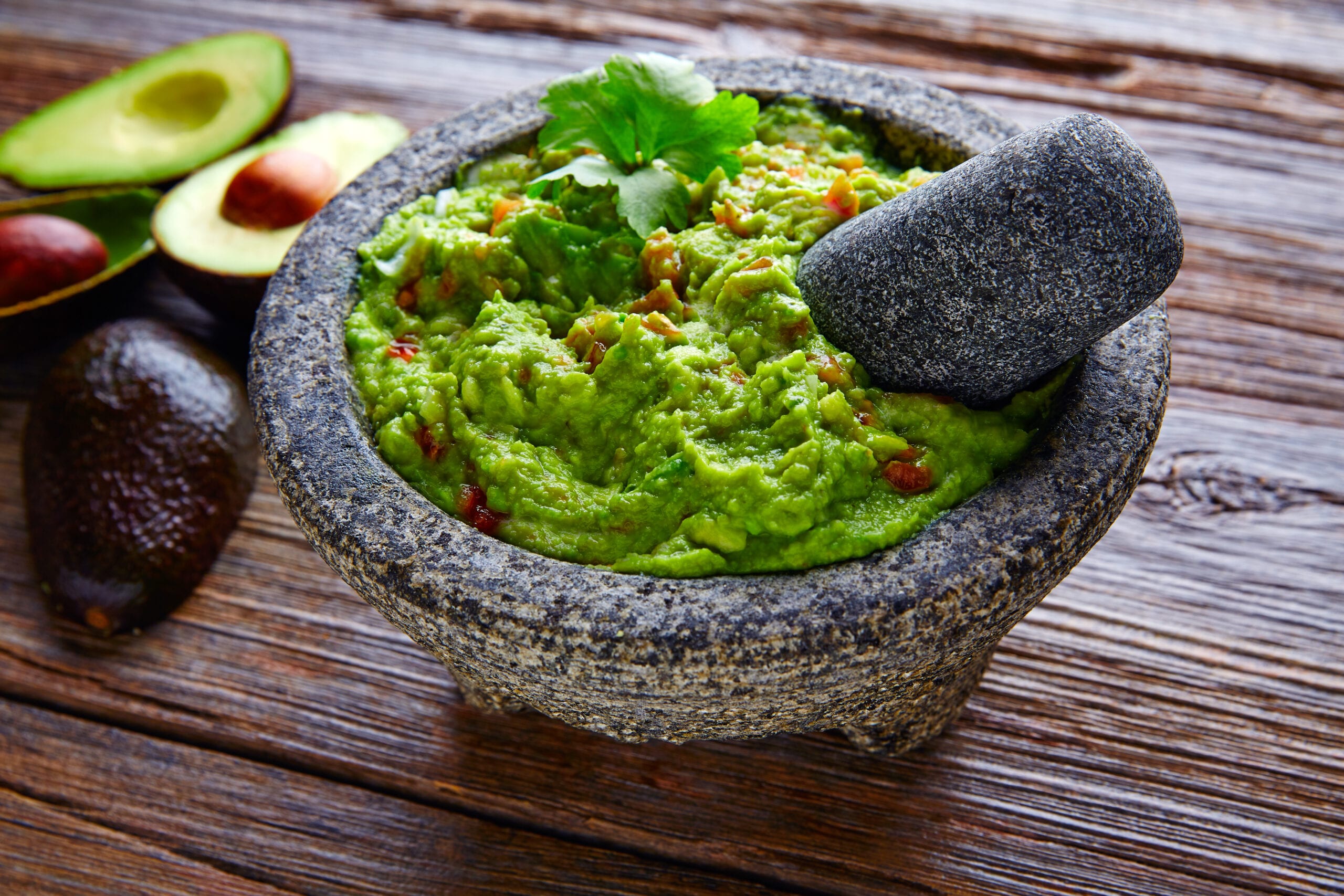 Made with avocados, guacamole is full of good fats that have remedying benefits. Avocados are full of vitamins and minerals, including vitamins C, B6, B5, and E, folate, and potassium. They are high in fiber, may be great for your digestion,  may help with the absorption of certain nutrients, and they may improve your overall health.
Besides avocados, guacamole is also filled with other goodies. Cilantro may be excellent for heavy metal detox and is alkalizing. All the spicy peppers are known to reduce inflammation in your body and are powerful at fighting colds and flu. Tomatoes may reduce inflammation, hence may improve your health.
If you want to add even more goodies to your guacamole, you can make it with a boost, adding nothing more than some Boomer Boost. It's made with the best quality ingredients, filling your body with antioxidants, vitamins, minerals, and anti-inflammatory ingredients. Better health. Better guacamole.
Boomer's Guacamole
Ingredients:
2 ripe avocados
1 tbsp of lime or lemon juice
½ tsp of sea salt
1 - 2 serrano chiles, stems, and seeds removed and minced
2 tbsp of cilantro, finely chopped
½ ripe tomato chopped
2 tbsp of thinly sliced green onion
¼ tsp of black pepper
2 tbsp of Boomer Boost
Instructions:
Cut the avocados in half. Remove the seeds, then scoop out the flesh. Mash it with a fork until it's just slightly chunky. Add the salt and lime and mix. Add the rest of the ingredients and mix it well. Chill it in the fridge for a few hours. Serve it with celery sticks, carrots sticks, sliced jicama, raw crackers, or with all organic tortilla chips.
Do you have any other secret ingredients to make guacamole even more special? Please share them in the comments below. We would love to try your ideas.
---