Sautéed Mushrooms and Canadian Bacon Spinach Omelet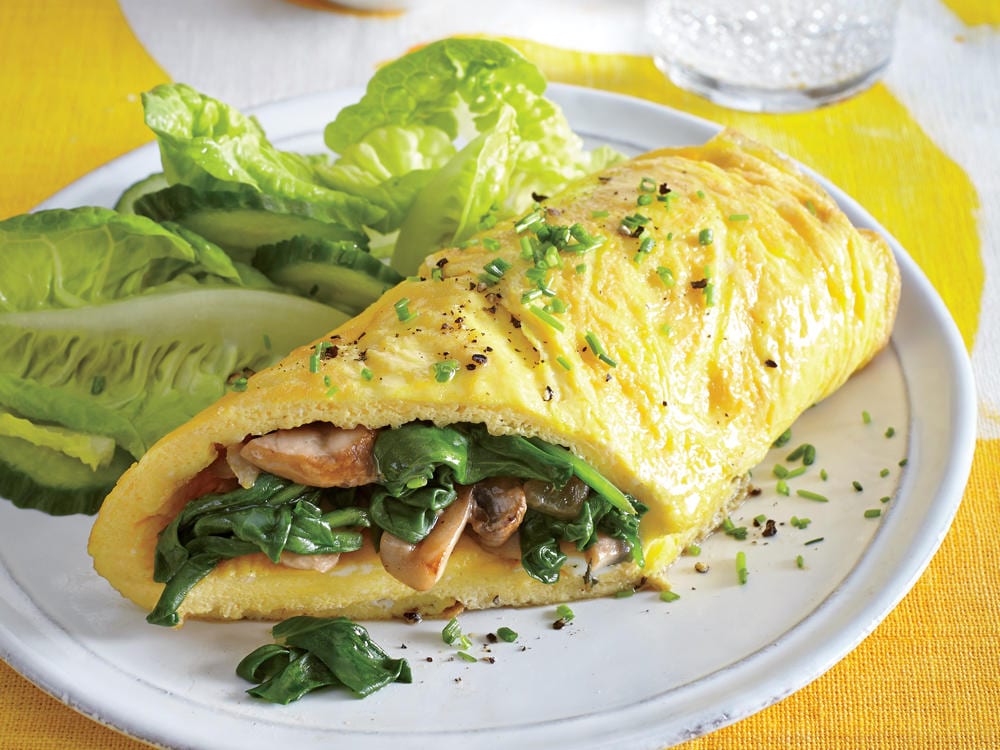 What better way to start your day than a hearty breakfast? This Sauteed Mushroom Canadian Bacon Spinach Omelet Recipe is the perfect breakfast recipe.
This omelet is really easy to make, and you're going to feel like you were at a 5-star restaurant. Bacon combined with spinach and cheese makes a wonderful omelet.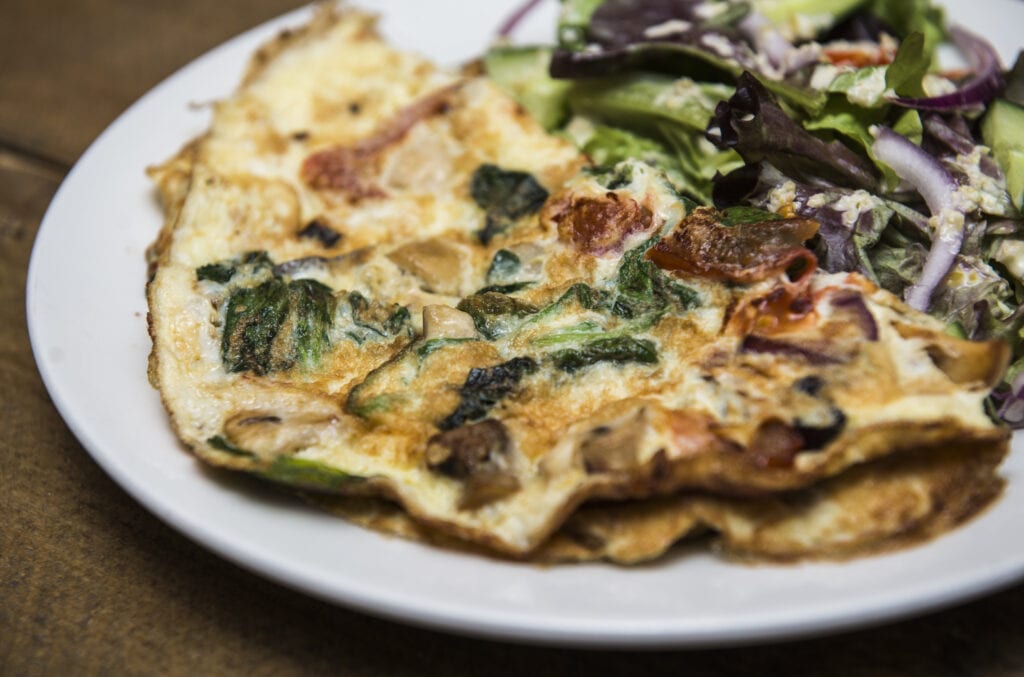 A veggie-stuffed omelet can also make for one easy, satisfying dinner paired with a simple side salad. While the cooked spinach mixture sits, it may give off some more liquid; strain this off to keep the omelet from becoming watery.
Ingredients
1 tablespoon extra-virgin olive oil
½ cup chopped shallots
3 garlic cloves, minced
1 (8-ounce) package sliced white mushrooms
1 thyme sprig
6 ounces fresh baby spinach
¾ teaspoon kosher salt, divided
.38 teaspoon freshly ground black pepper, divided
8 large eggs, divided
1 tablespoon butter, divided
1 pkg of Canadian Bacon diced
6 oz of Mozzarella
Preparation
Heat a medium nonstick skillet over medium-high heat. Add oil to pan; swirl to coat. Add shallots, garlic, mushrooms, and thyme; sauté 7 minutes or until mushrooms are browned. Add spinach; sauté 4 minutes or until liquid almost evaporates. Remove mixture from pan; discard thyme sprig. Wipe pan clean.
Combine 1/4 teaspoon salt, 1/8 teaspoon pepper, and 4 eggs in a small bowl, stirring with a whisk. Return pan to medium heat. Add 1 1/2 teaspoon butter; swirl to coat. Add egg mixture; cook for 1 minute. Lift edges of omelet with a rubber spatula, tilting pan to roll uncooked egg onto the bottom of the pan. Cook 1 minute or until the center just begins to set but is still very soft. Arrange half of the mushroom mixture over the middle of the omelet; sprinkle with Mozzarella, 1/4 teaspoon salt, and 1/8 teaspoon pepper. Run the spatula around the edges and under the omelet to loosen from the pan; fold in half. Slide omelet onto a plate. Repeat the procedure with the remaining ingredients. Cut omelets in half.
---