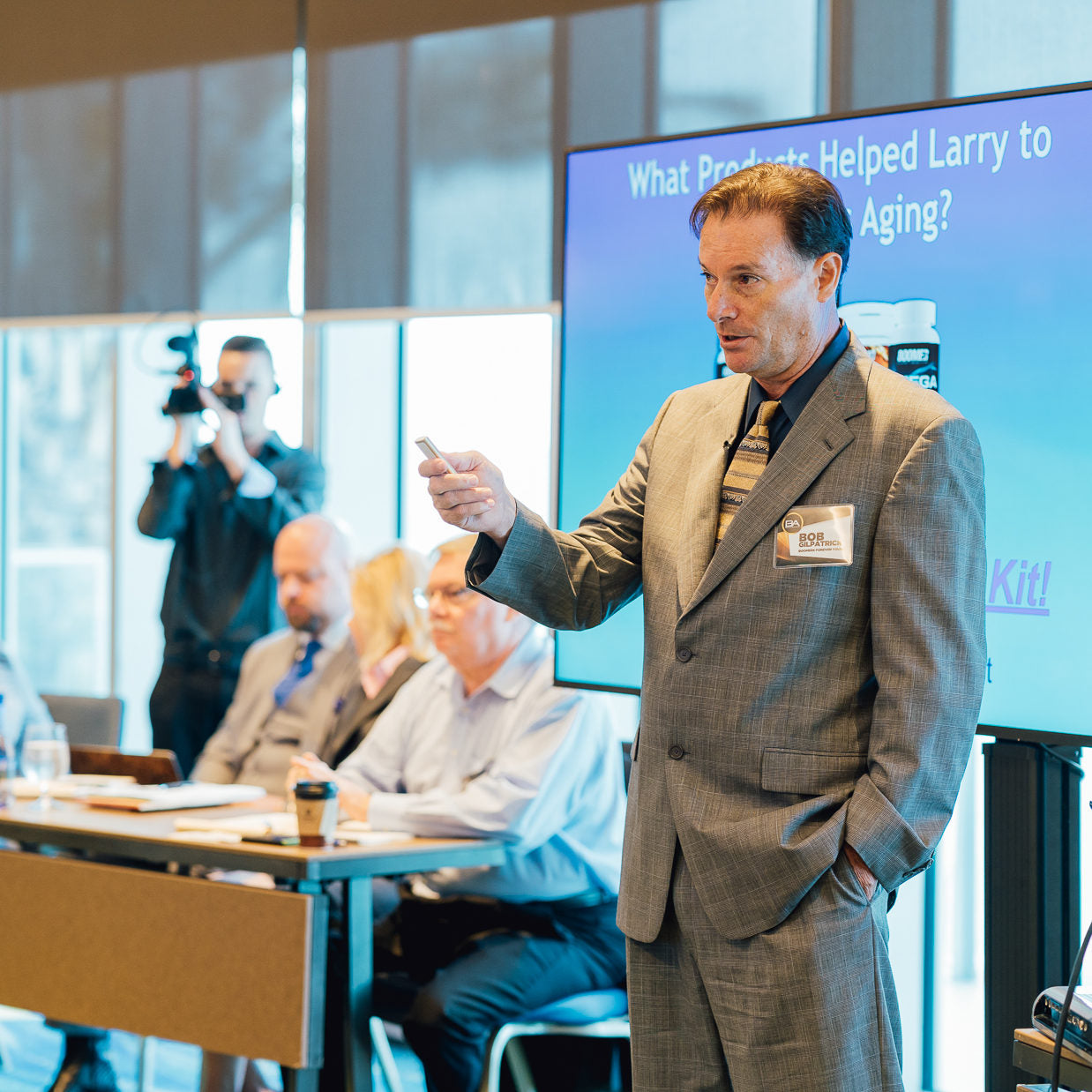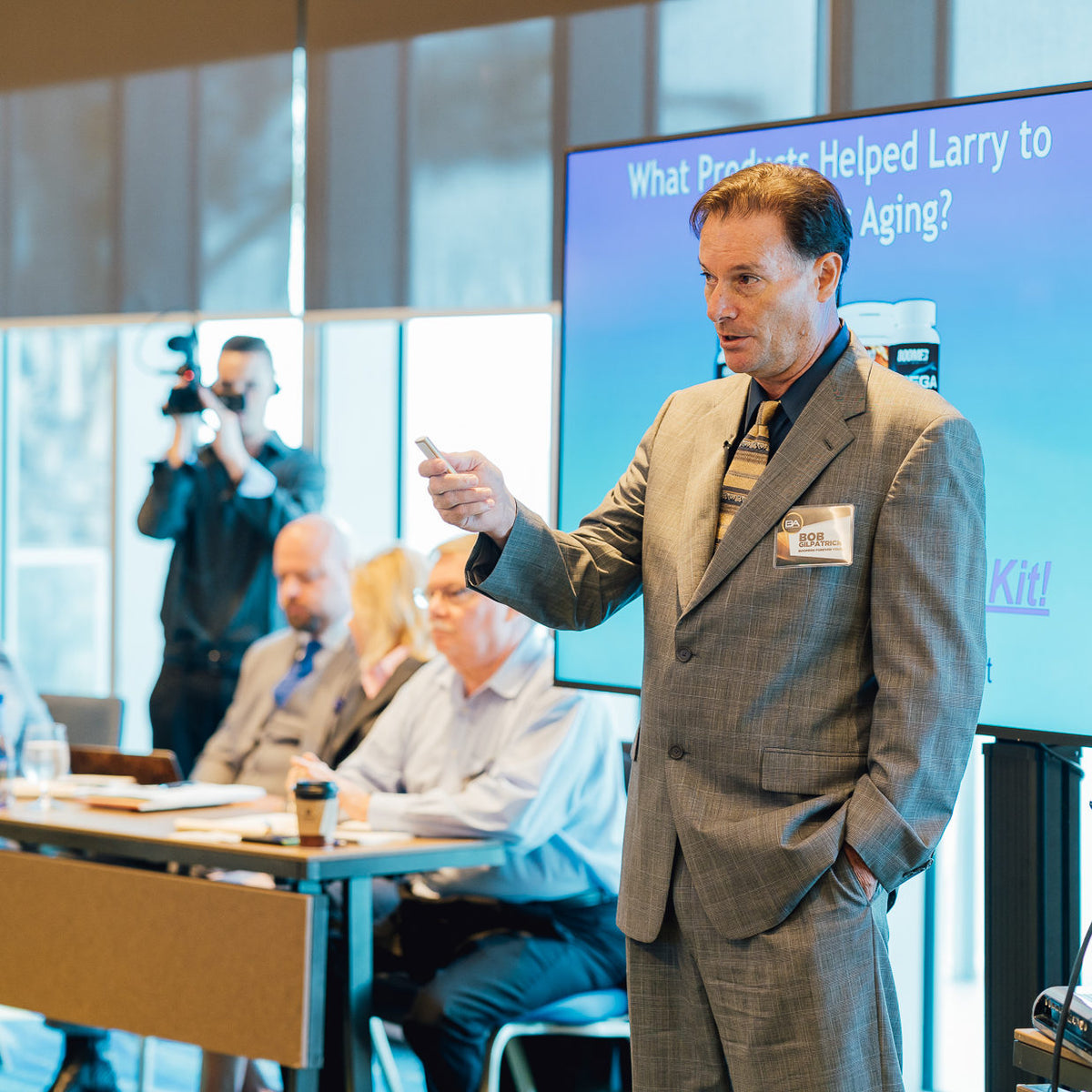 How About Bob Gilpatrick, Certified Holistic Nutritionist and Anti-Aging Expert
WHAT ABOUT BOB?
Bob is the Host of Live Forever Young Radio, a podcast he created to help share the New Science of Holistic Nutrition and Anti-Aging with his listeners.
Bob started out as a guest, appearing on over 800 podcasts and radio shows as a featured Health and Wellness expert on 2 weekly podcasts.
His often engaging, informative and thought provoking appearances centered around his expertise as an Advanced Certified Holistic Therapist and Nutritionist and left his listeners wanting more. So, Live Forever Young Radio was created.
Some of Bob's favorite topics are; The New Science of Holistic Nutrition, Emotional & Spiritual Well Being and Managing Stress & Anxiety.
Acting as a guide for listeners Bob is able to make complicated topics easy to understand and retain. Using his past experience in the health care industry Bob provides tangible, usable, helpful, techniques and theories to listeners that help them elevate their physical and spiritual health immediately.
"I have been featured on ABC Nightly News and am a recurring Health and Wellness expert on 2 weekly podcasts."
Why Bob Started
LIVE FOREVER YOUNG RADIO
Every brand has a "why" behind it, and Boomers Forever Young Radio has a big one. In this episode, we meet hosts, Bob Gilpatrick and Larry Daudelin and producer, Rollie Culp. Listen to the story that inspired Bob and Larry to create Boomer Products and Live Forever Young Radio. They also give us a preview of the things that they are going to cover in the podcast.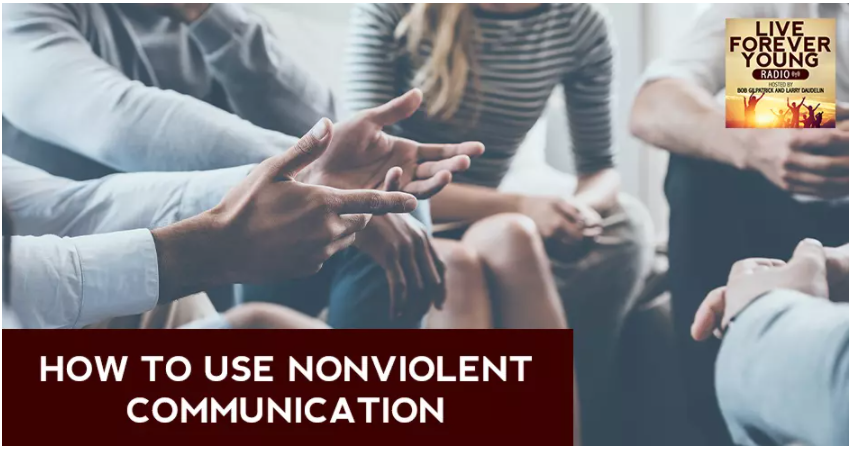 BOB ON NON-VIOLENT COMMUNICATION
Bob shares tips and techniques to improve communication in all aspects of life.
CHECK IT OUT
WHAT OTHERS SAY ABOUT BOB:
"Everytime Bob is on, we learn New & Cutting Edge Information"

SOULTALK
"A truly thought provocotive & engaging guest. His knowledge is endless. My audience loves Bob!"

The Blessed Ideas Group
"Enlightening, Cutting Edge Guest who Transcends Conventional Thinking."

PIR Report
Bob is Anunaki, because his knowledge is out of this world. I love when he's on!

The Leak Project
Very easy to talk to and great at explaining his topic.

Coffee with Mark Z
Prior to creating Boomer Products Bob was a CEO in the healthcare space, running nursing homes, home health agencies and foundations. 
During this time Bob was part of a team of consultants that traveled to Russia in the 1990s, helping to establish the first HMO in Russia and introducing NLP/Timeline Therapy to Russian Psychiatrists.
Additionally Bob is a certified Holistic Nutritionist and holds a Masters Degree in Social Work from Rutgers University.
- NLP
- hypnosis
- The Emotional FreedomTechnique
- Non-Violent Communication
- Havening
- Bioenergetic Therapy
- Heart Centered Therapy

In 2011 Bob Gilpatrick met his now business partner Larry Daudelin.  Bob came to Larry's office to  assist him with a real estate web development project. At the time Larry was not doing well with his health and Bob, using his background in holistic health, began helping Larry with nutrition and other therapies. 
Larry was 65 years old but his body was much older. During the first few months of working with Bob, Larry began losing weight, gaining muscle and he was able to get off all 11 of his medications. Additionally, he was able to cancel two scheduled surgeries.
Based on the success he had, Larry suggested to Bob that they start a new business providing the same type of nutrition to other people, so they may benefit as well. 
Now Boomer Products has 13 employees, and has helped thousands of customers elevate their health to the next level.