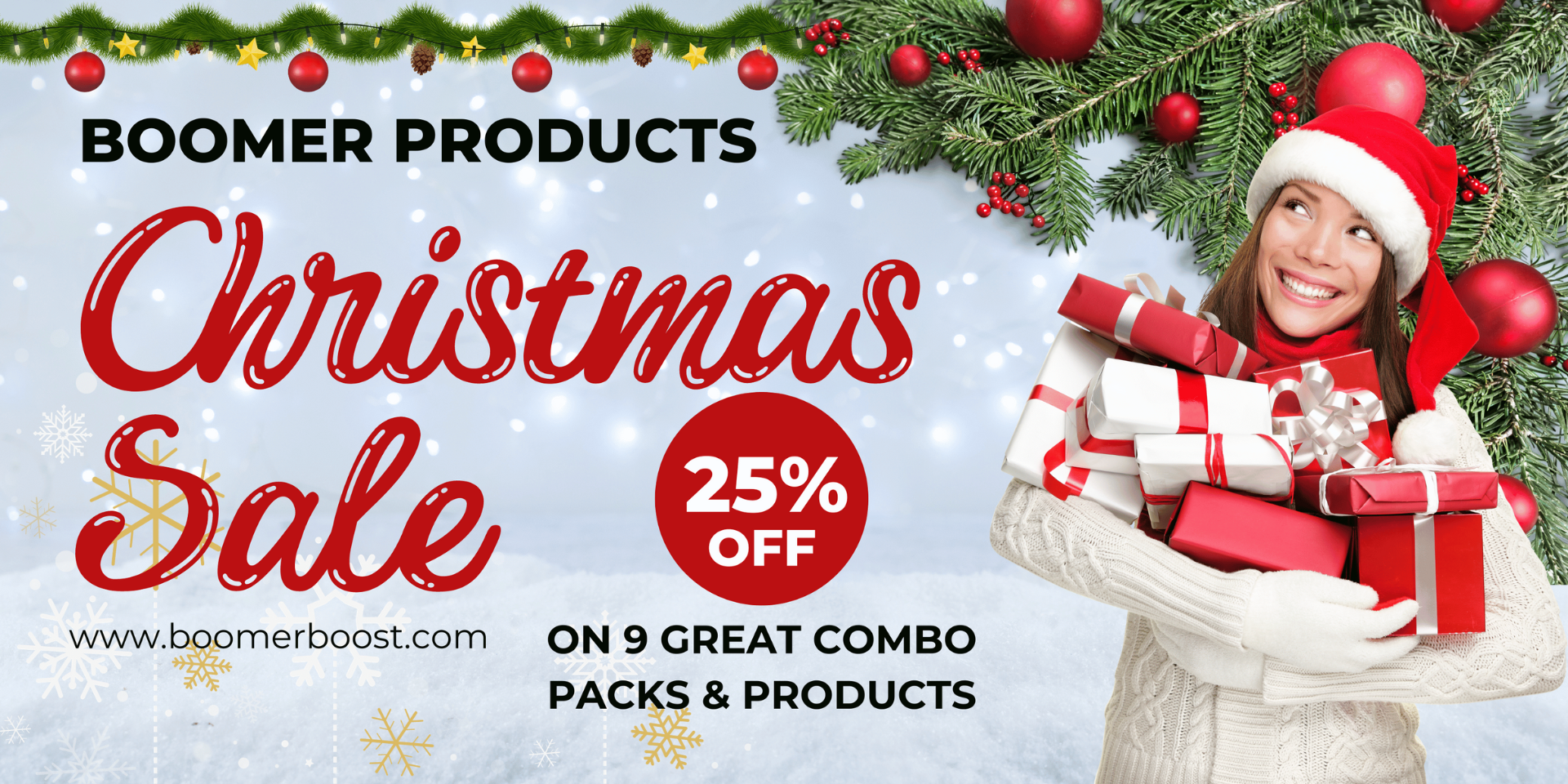 BOOMER PRODUCTS CHRISTMAS SALE
25% Off 9 different Combo Packs and Products!
No Minimum Purchase Required
The Worlds Most Advanced Nutritional Supplements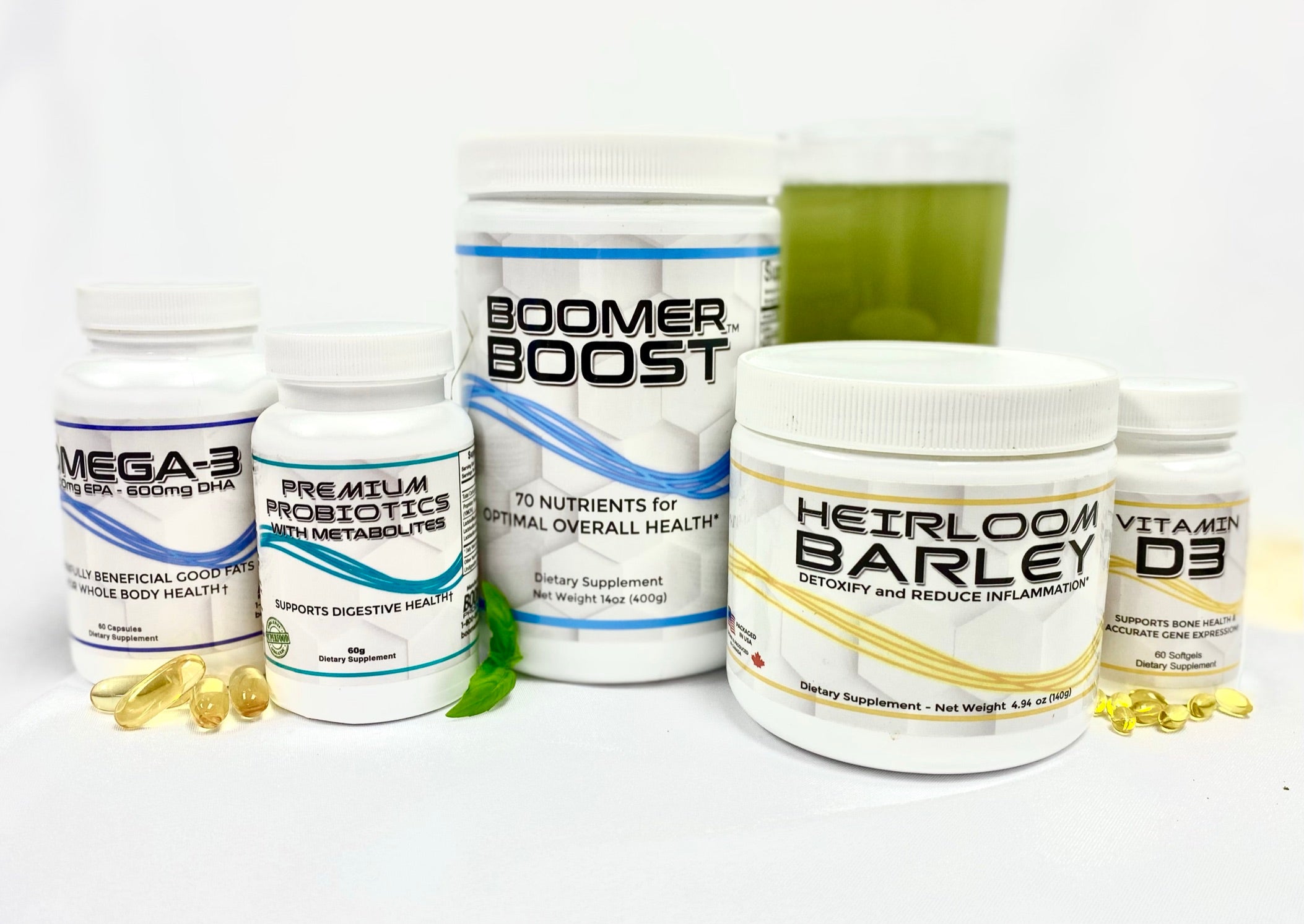 Fundamental Nutrition
Made Simple.
Experience optimal well-being with just one drink, four pills, and a few minutes of your day. Say goodbye to the hassle of guesswork and the clutter of 20 vitamin bottles in your fridge. Achieve the nourishment your body craves and embrace a healthier lifestyle effortlessly!
EXPLORE HEALTH SYSTEMS
What our Friends Are Saying
★★★★★

"The barley is fantastic!"

Well, as a 68 year old ocean swim competitor I can only report the barley is fantastic! My time on my 2+ mile swims has dropped significantly. My recovery period is negligible! I love it.

Gregory C. Gerber MD

Long Distance Swimmer and Medical Doctor
★★★★★

"Feeling younger, having more energy..."

Everyday essentials that's a part of my daily healthy lifestyle. Dietary supplements for feeling younger, having more energy and brain power.

Dee Brown

Former NBA Superstar and Slam Dunk Champion
★★★★★

"What I need to live my best life!"

I love starting out my day with Boomer Products! I know they are giving me what I need to live my best life!

Ariane Andrew

WWE Superstar and Fitness Model
★★★★★

"Love these products"

The dynamic combo gives me the strength to cycle over 3000 miles per year. Love these products and continue to subscribe year after year...

Dennis Firenze

Long Distance Cyclist
★★★★★

"I can tell the difference..."

I use Boomer Products to build my strength and stamina. I can tell the difference in how much longer I'm able to train.

Jesse Arnet

Professional MMA Fighter
★★★★★

"they actually care..."

One of the things that I absolutely Love about this company is that they actually care about their customers!

Erik Thomas

Fitness Trainer
★★★★★

"able to train a lot harder..."

I've been able to train a lot harder and for a lot longer since I started the Gladiator Barley, and my recovery time in between workouts is so much faster.

Kyle Driscoll

Professional MMA Fighter
LIVE FOREVER YOUNG PODCASTS
We have over 100 podcasts and lots of blogs, recipes and more for some great information that can help you stay healthy and live your best life!
Make it a Daily Routine
Subscribe & Save 10%
Supplements only work if you take them every day. Never miss a day or the benefits with our convenient subscription supplement service and save money while building great health.
Get Rewarded
SIGN UP FOR BOOMER POINTS!
Save up to $50 an order and earn FREE products. Earn 5 points for every dollar you spend. Just create an account and you'll be automatically signed up.
Every Day is like a Sale when you have Boomer Points!