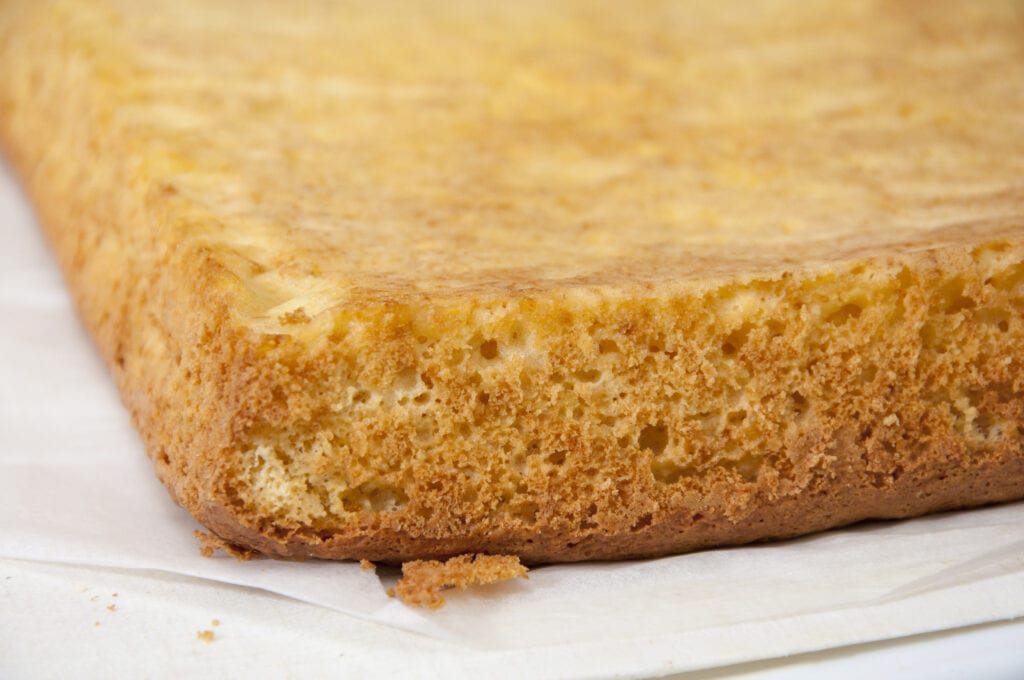 Soft and buttery with an extra moist crumb, this is the best yellow cake I've ever had. After several rounds of recipe testing, I found the secret to the most delicious yellow birthday cake is a combination of cake flour, extra egg yolks, whipped egg whites, and buttermilk. Cover this cake with my rich and creamy chocolate buttercream for the ultimate celebratory birthday cake!
Ingredients
Ingredient Checklist
Directions
Allow eggs and butter to stand at room temperature for 30 minutes. Meanwhile, grease and lightly flour two 9x1-1/2-inch or 8x1-1/2-inch round cake pans or line with parchment paper and grease; set pans aside. In a medium bowl, stir together flour, baking powder, and salt; set aside.
Preheat oven to 375 degrees F. In a large bowl, beat vegetable oil spread and butter with an electric mixer on medium to high speed for 30 seconds. Gradually add sugar, about 2 tablespoons at a time, beating on medium speed until well mixed, scraping the bowl constantly. Beat on medium speed for 2 minutes more. Gradually add eggs, beating well. Beat in vanilla. Alternately add flour mixture and milk to butter mixture, beating on low speed after each addition just until combined. Spread batter into the prepared pans.
Bake for 12 to 14 minutes or until a toothpick inserted near centers comes out clean. Cool cake layers in pans on wire racks for 10 minutes. Remove cake layers from pans. Remove parchment if using. Cool completely on wire racks.
Tips
Tip: Choose Splenda(R) Sugar Blend for Baking. Follow package directions to use product amount equivalent to 3/4 cup sugar.
---