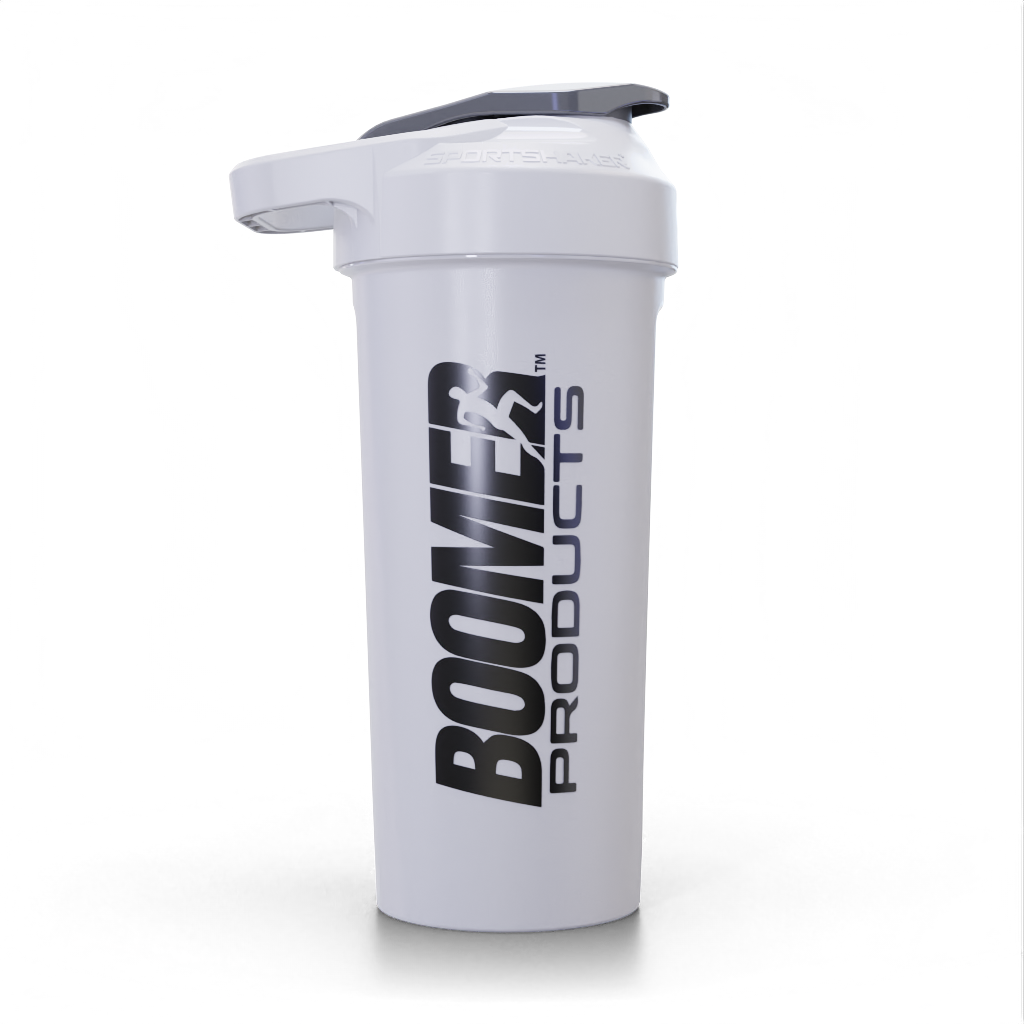 Boomer Shaker Bottle
"I have been taking the Boomer products for over five years. With that said, I do not miss taking them every morning. My age is 83, and I feel great." - Doug A. - Verified Purchaser Review
---
 An easy way for you to mix all of your Powdered Boomer Products into one Drink!!
This premium shaker bottle is made in America, of BPA free plastic. There is a super strong, durable hook for you to hold onto it with or hang from your workout bag.
It's unique mixing screen ensures a smooth blended product every time and breaks up any powders before they hit your mouth.