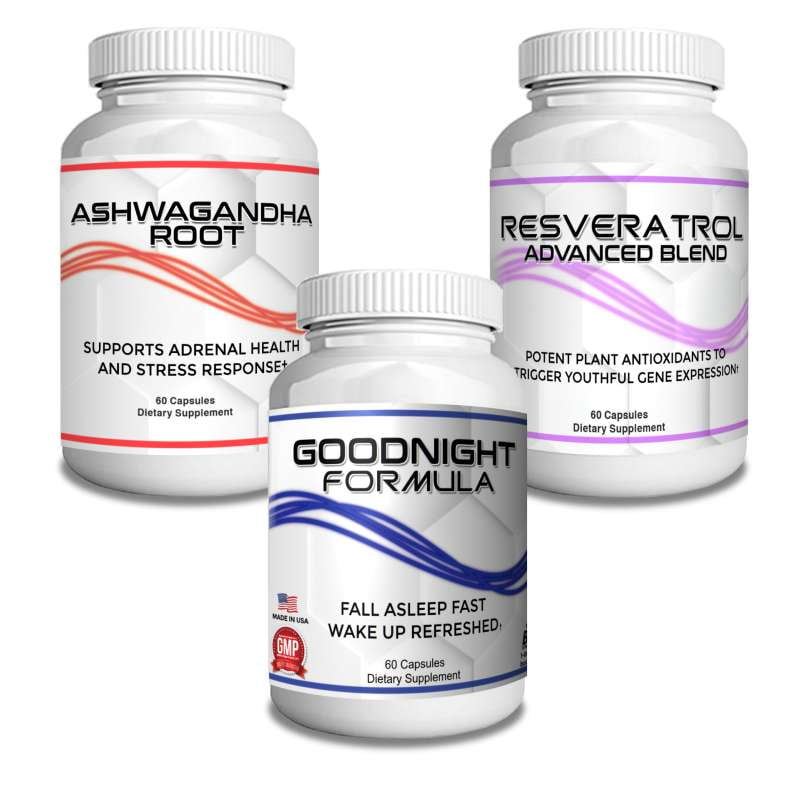 Sweet Dreams Pack
Regular price
$99.85
Sale price
$94.85
/
"I have been taking the Boomer products for over five years. With that said, I do not miss taking them every morning. My age is 83, and I feel great." - Doug A. - Verified Purchaser Review
---
The Sweet Dreams Pack combines the Deep Sleep Inducing Natural Compounds of Good Night Formula, The Anxiety Relieving Effects of Ashwagandha Root and Rapid Repairing Nutrients found in Resveratrol Advanced Blend for a Great Price!
WHO IS THIS PACK RIGHT FOR?
This Pack is Ideal for individuals who need extra Sleep Support. Combining this Pack with the products in the Total Health System will help make Restless, Sleepless Nights a thing of the past.
Statements have not been evaluated by the Food & Drug Administration. This product is not intended to diagnose, treat, cure or prevent any disease. Supplements not intended for users under the age of 18.