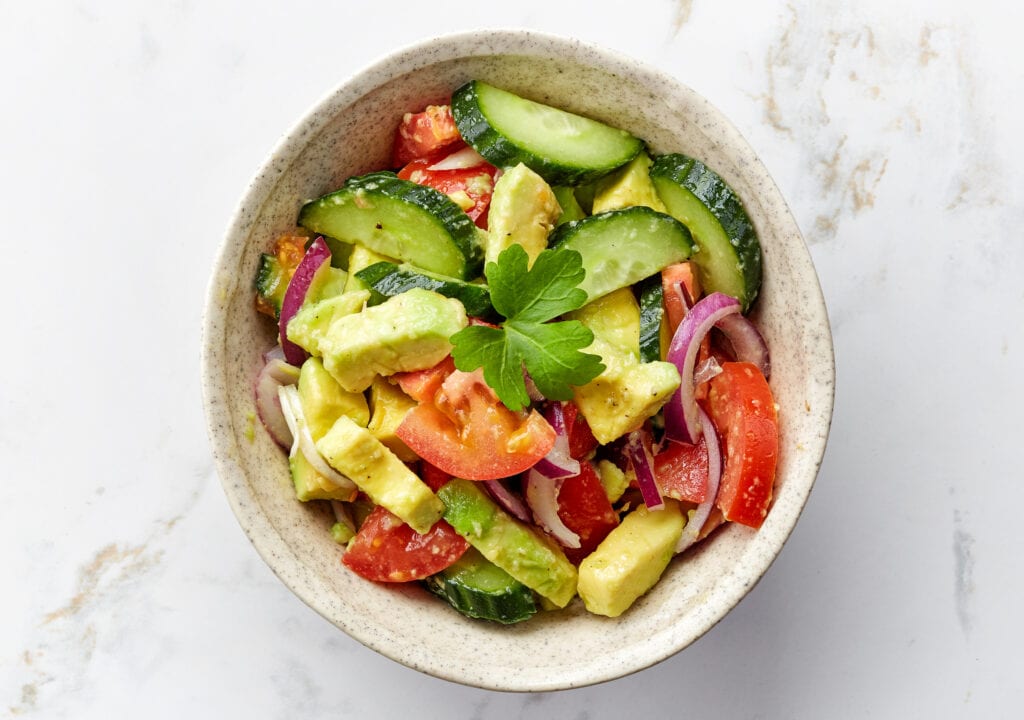 A refreshing summer salad that is a bit more substantial than a greens-based salad. This flavorful Tomato Avocado Salad is simple, colorful, and healthy too! We love to take advantage of the first bountiful harvest of tomatoes each season. Avocados and tomatoes compliment each other very well. Red onion ties the salad together and adds a needed crunch and zing. Cucumbers can be added as well if desired.
Dress it with cilantro, fresh lime juice, olive oil, salt, pepper, and a pinch of red pepper flakes, and you will feel great after eating this nutrient-packed salad.

Ingredients
2 cups chopped tomatoes about 1/2 inch (any tomatoes you like)
2 ripe avocados cubed
1/4 small red onion sliced
1/4 cup minced cilantro or parsley
Juice of 1 lime
2 Tbsp. extra virgin olive oil
1/2 teaspoon red pepper flakes
Salt and black pepper to taste
Additional Optional Add Ins
1 small cucumber sliced
1/2 cup chickpeas
1/2 cup black beans
1/2 cup feta or cubed mozzarella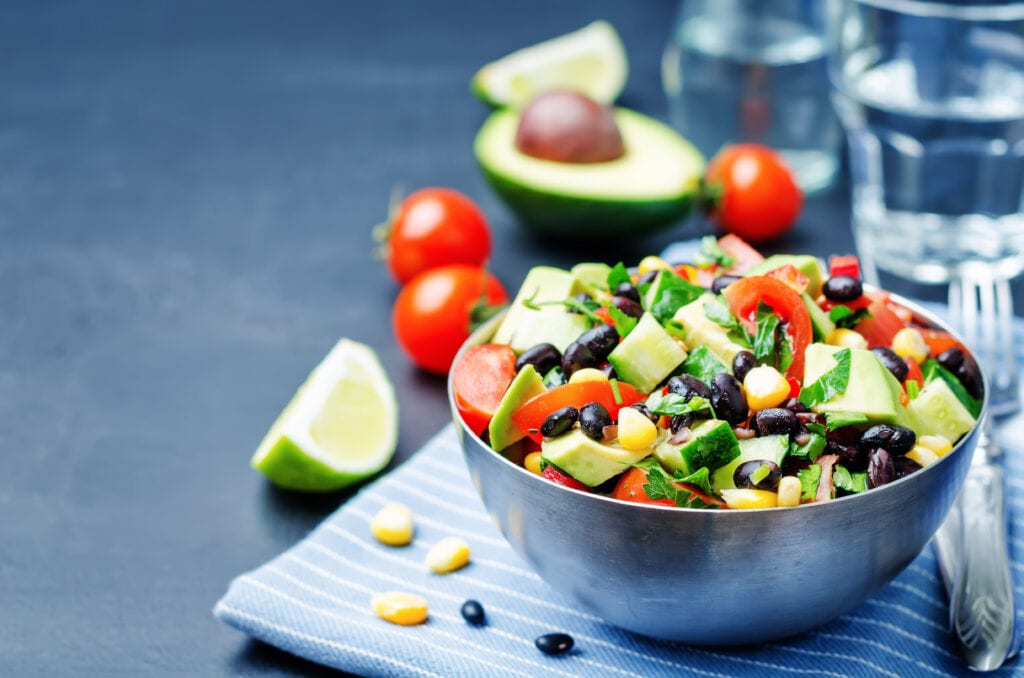 Instructions
In a large salad bowl, place the tomatoes, avocado, and cilantro.
Drizzle with olive oil, lime juice, pepper flakes, and salt & pepper to taste. Gently toss.
Serve immediately or cover with plastic wrap in the fridge for up to 2 hours.
If you love this Avocado Tomato Salad check out our Boomer Guacamole to spice it up a little bit.
We're always excited to hear from you! Please reply with your thoughts below!
---